Bitcoin has been struggling these years with the price moving sideways this year, boosted by most of the world's biggest and popular tech companies taking interest in cryptocurrencies making a huge demand for cryptocurrencies resulting in a flash pump.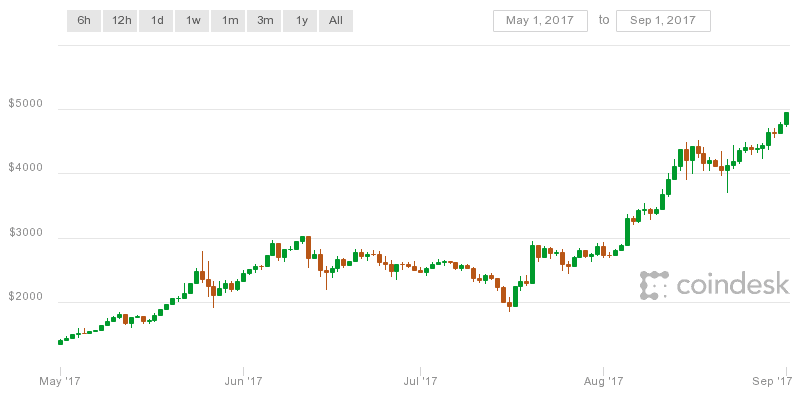 The price has been able to climb over 200% so far this year, which started from $3000 per Bitcoin at the beginning of the year to all-time year highs of almost $14,000.
According to Forbes, the chief executive of Binance, the world's largest Bitcoin and cryptocurrency exchange by volume has triggered a warning that the institutional demand for Bitcoin may not be driving the latest rally as much as some thought and there could be extreme volatility and it could get worse.
"We have not seen institutions growing faster," Binance's chief executive Changpeng Zhao, who's often known simply as CZ, told Bloomberg, a financial newswire. "What we've seen is a pickup in both places. The number of institutions coming into this industry has not increased  yet"
According to CZ 60% of Binance volume account from retail investors.
Margin trading, where traders can borrow against their deposits on an exchange, may also be having an effect on the bitcoin.
In 2017, the price of Bitcoin that pumped from $1000 per Bitcoin to almost $20,000 causing a Bullrun
In less than 12 months is believed to be driven by retail investors.
Many of us believe that the main thing that is going to make this bull run happen this year is the interest that these tech companies like Facebook, iPhone Maker Apple and adoption from the New York Stock Exchange Exchange-owner backed bitcoin and cryptocurrency platform Bakkt, and Fidelity Investments, one of the largest asset managers in the world have shown.