Looking for the ultimate place to score your dream Hisense gadget in Kumasi? After revealing the wonders of Hisense branches in Accra, it's only fair we give you the lowdown on the spots in Kumasi, Ghana's secondary headquarters.
Unearthing Hisense's Branches In Kumasi
Living it up in Kumasi and on a mission to find the coolest Hisense branches or showrooms? Or are you trying to locate a Hisense branch offering the coolest bargains on fridges and other household gadgets? You've found just the right guide.
Let's say you're chilling in Kumasi, saw a cool Hisense ad, and now you're ready to own a Hisense product. You'd probably google 'Hisense showroom near me', and that's how you landed on this detailed guide.
This guide is here to highlight all the Hisense showrooms in Kumasi, breaking down how to get in touch with them, or where to find these showrooms.
Hisense Hangouts in Kumasi
Right now, Hisense is rocking more than 4 showrooms across Kumasi, and the number is only expected to grow based on the soaring demand for Hisense products in Ghana.
Here's where you can find Hisense showrooms in Kumasi:
Hisense Kumasi City Mall Showroom
Hisense Kumasi Adum Showroom
Hisense Obuasi Showroom
Hisense Tafo Showroom
Hisense Ghana Showrooms In Kumasi
Now here are all the Hisense showrooms you can find in Kumasi, please go through and pick their contact information and make any inquiries.
Hisense Kumasi Mall Showroom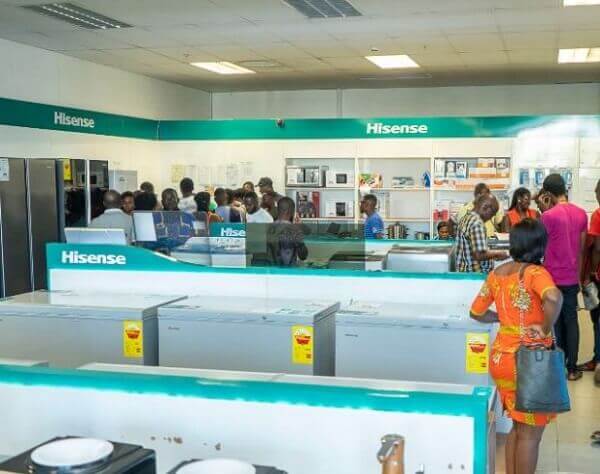 Location: Kumasi city mall
Contact: 0302550000
Website: http://www.hisense.com.gh/
Hisense Kumasi Adum Showroom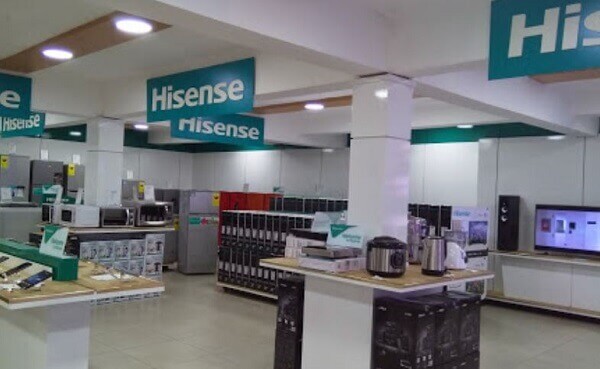 Hisense Obuasi Showroom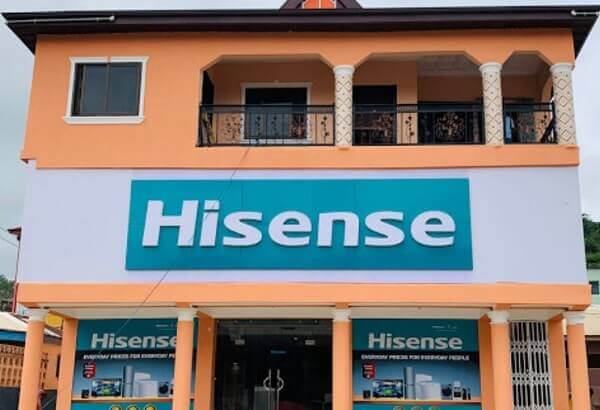 Hisense Tafo Showroom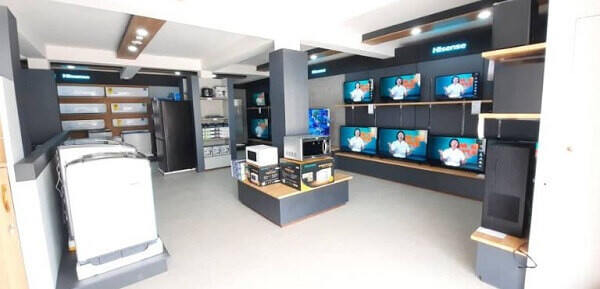 Got a Question? Reach out to Hisense Showrooms in Kumasi
Here you'll find all the details you need to touch base with the Hisense showrooms in Kumasi.
Hisense Kumasi Mall Showroom: You'll find it at the Kumasi City Mall.
Hisense Kumasi Adum Showroom: This one's on the first floor of the Kuffour Clinic, 22 Prempen II Avenue, Kumasi.
Hisense Obuasi Showroom: It's over at New Nsuta, just opposite the Central Mosque.
Hisense Tafo Showroom: Head to Tafo, 4 miles down.
Keeping Up with Hisense
For all the latest scoops, reach out to Hisense through these channels:
Hisense Ghana Contact Numbers
Hisense Social Media Handles:
Wrapping Up
If you're in Kumasi, you don't have to pull your hair out deciding where to snag your Hisense fridge, washing machines, TVs, or other awesome Hisense products. This guide gives you all the deets on Hisense showrooms in Kumasi that you can visit to score your tech goodies.
It also includes all the necessary contact info for these showrooms, from their location to their hours, social media handles, and official website.