Honestly, emails are an excellent way to receive information, and we all receive emails.
But what if you tend to get too many emails from your social media accounts?
That is why in this article, I will take you through how to stop getting emails from Twitter.
Twitter is known to be one of the most popular social media sites globally.
The platform is also the hub for the latest and trending issues through hashtags.
Aside from Tweets, you can also send direct messages and receive messages in your inbox. You can also communicate with your loved ones on this platform. On Twitter, making a post is called making a Tweet.
Anytime we sign up on social media accounts, we give the platform the ability to send us emails concerning our account.
So if you are on Twitter, how do you stop getting a notification on Twitter?
Before diving in, let's first cover why Twitter will be sending you emails.
Here Are Some Occasions That Will Make Twitter Send You Emails
Updates From Twitter
Twitter always brings new updates to the app, that is what they do to make the app stand out, and anytime they get an update, they make it known to their users.
When you use Twitter, you will be receiving emails from Twitter about their upcoming features, updates from your followers, and features that they will stop operating.
Activity Related To Your Tweets What's Trending In Your Area
Anytime you join Twitter, the platform asks you about your interest and the topics you want to follow. Twitter then uses this to determine the type of feeds and news to provide you.
How Do I Unsubscribe From Twitter Emails On Desktop?
Follow these steps to unsubscribe from Twitter emails:
Launch Twitter on your browser and your homepage, click on Profile
Select More and select Settings And Privacy
Click on Notifications
Select Preference
Click on Email Notifications
Now untick the Emil Notifications button to stop receiving emails from Twitter.
You can choose the type of emails Twitter can send you. You can get to choose between New Notifications and Direct Messages. Tweets emailed to you, and top tweets.
Images Taking you through how to unsubscribe from Twitter emails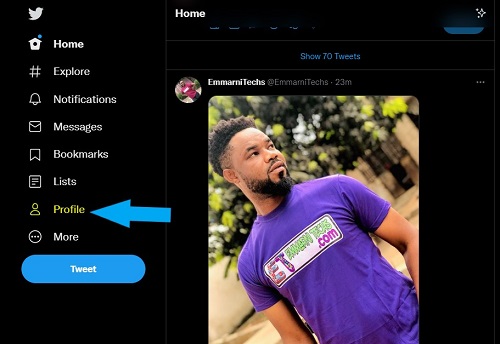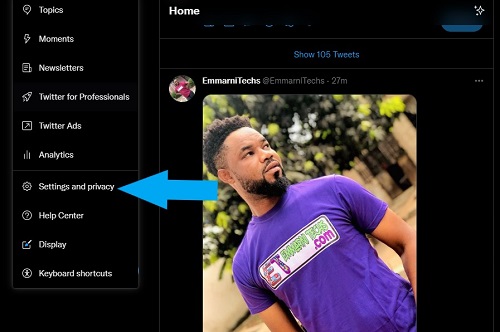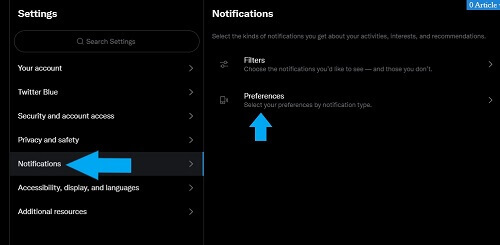 How Do I Update My Email Preferences?
You can also choose not to stop receiving emails but rather choose what Twitter should send you. Now, let's dive into how to update your mail preferences.
Open Twitter and head over to More at the bottom left
Select Settings And Privacy
head over to Notification and choose Preference
Select Email Notifications and then scroll down.
Now choose between what you want Twitter to send you emails about, tick the boxes you like, and untick those you don't want to be notified about.
How To Stop Twitter email notifications via your email
Another way to stop receiving mail from Twitter entirely is to open your mail and open Twitter email, scroll to the bottom, and select Unsubscribe.
Conclusion
Now you don't have to worry about receiving annoying emails from Twitter.
Although Twitter sends you emails to let you know what's happening on the app, some of them can be annoying, especially if you are not all that active on the app.
In this article, we went through how to stop receiving Twitter emails, and if you do not want to stop receiving these emails, you can also set your Preference by telling Twitter the type of mails you want to receive. This article covers all of them.